Search
Woodstock der Blasmusik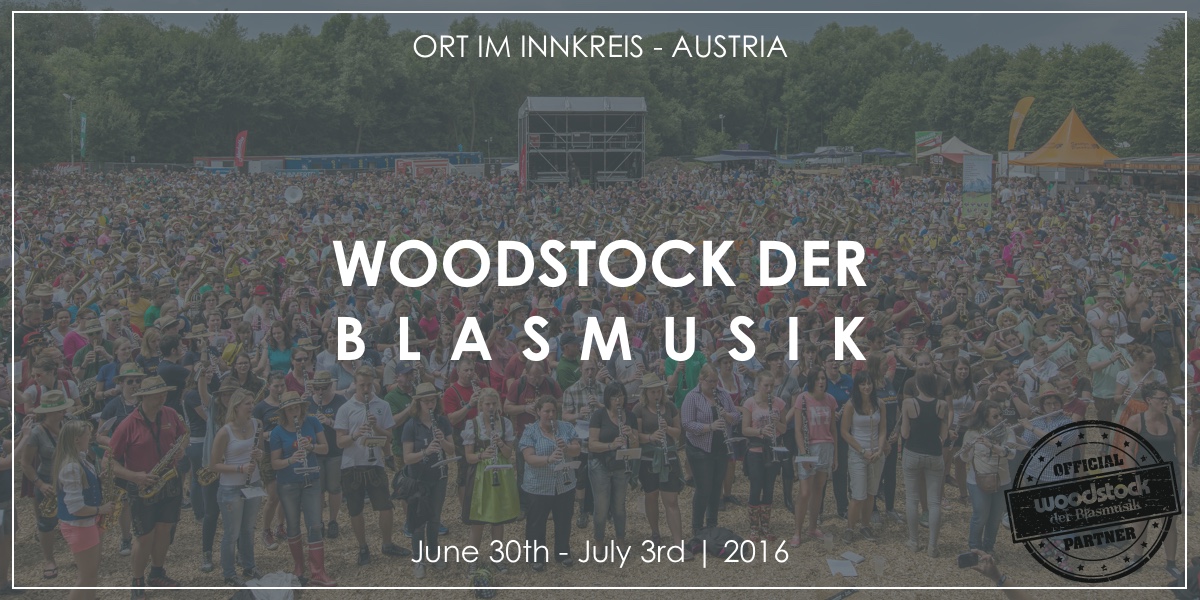 Buffet Crampon is the official partner of the four-day summer festival Woodstock der Blasmusik, held annually in the Austrian village Ort im Innkreis. Come and meet us from June 30th to July 3rd to discover and try a wide range of J.Keilwerth woodwind instruments.
Concert highlights with our artists
Thursday, June 30th – 8.30pm – Main Stage
Ernst Hutter & Die Egerländer Musikanten
Friday, July 01st – 3pm – Main Stage
Alpenblech, with our artists Peter Seitz und Michael Müller
Saturday, July 02nd – 0.00am – Allerhand Stage
Berthold Schick & seine Allgäu 6
Saturday, July 02nd – 5pm – Allerhand Stage
Bayerischen Löwen
Saturday, July 02nd – Urban Play Stage
Presentation and musical live entertainment of our music app with Dominik Glöbl (Bayerischen Löwen) and Max Grasmüller (The Heimatdamisch).
More informations on the official website of the Woodstock der Blasmusik.
Retour en Haut