Search
Alberto Menéndez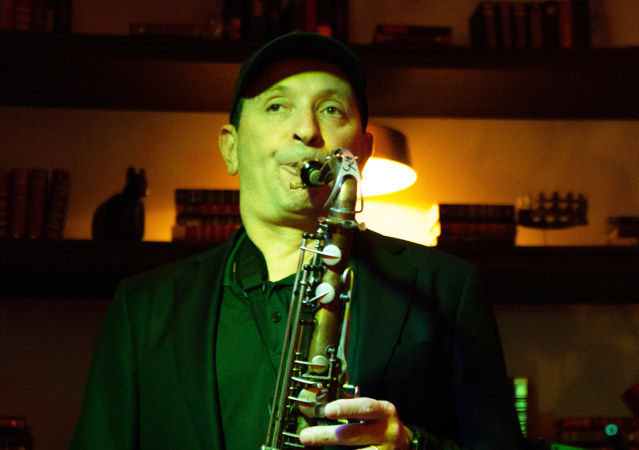 Performer & Lecturer of Jazz Saxophone
Alberto Menéndez | tenor & soprano saxophone, flute
The Spanish tenor saxophonist Alberto Menéndez first studied at the Swiss Jazz School in Bern with Andy Scherrer and Joe Haider and then moved to the University of Music Heidelberg-Mannheim, to Prof. Jürgen Seefelder, where he graduated in 1997 in jazz and popular music.
From 1997 to 2003 he played in the band of the Latin jazz pianist and five times Grammy Award winner Eddie Palmieri, with whom he played numerous tours throughout Europe. During this time he stayed partly in the jazz metropolis of New York, where he also got a 2-month engagement at the side of the Cuban Conga legend Carlos "Patato" Valdes.
With the Alberto Menéndez Quartet he released his debut album "Waiting for Naima" on In and Out Records. The saxophonist has played at numerous international festivals, including the JVC Festival in Paris, Glastonburry, Rosskilde, Jakarta and the Enjoy Jazz Festival, where he presented his album "Everything will be alright".
Alberto Menéndez worked with well-known personalities from the national and international jazz scene, including Benny Bailey, Karl Berger, Conrad Herwig, Brian Lynch, Joe Santiago, Paoli Mejías, Edsel Gomez, Dietmar Fuhr, Alan Blairman, Philippe Catherine, Frank Foster, Al Porcino, Bert Joris, Tony Lakatos, Rainer Böhm, Jörg Reiter, Thomas Stabenow and was also active in the Frankfurt Jazz Big Band, Russ Spiegel Big Bang, the HR Big Band and the SWR Radio Orchestra.
The versatility of the saxophonist proves that he can hold his own in the commercial music world too. He acted here, for example, as a sideman of the Weather Girls, Billy Ocean, Uwe Ochsenknecht, Bobby Kimball (TOTO) and others.
Alberto Menéndez is currently teaching jazz saxophone at the Mannheim University of Music and Performing Arts. He is also active in the following bands: Elektrolyte, Alternative Facts, Roland Weber Quartet, Tom Schlueter Band and Michael Arlt Sextett.
Instruments
SX90R 3400

Discography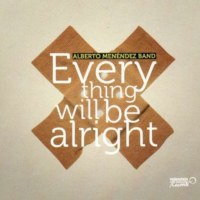 Everything will be alright(2012)
rodenstein Records
Retour en Haut