Recherche
Join us at the Woodstock of Wind Music !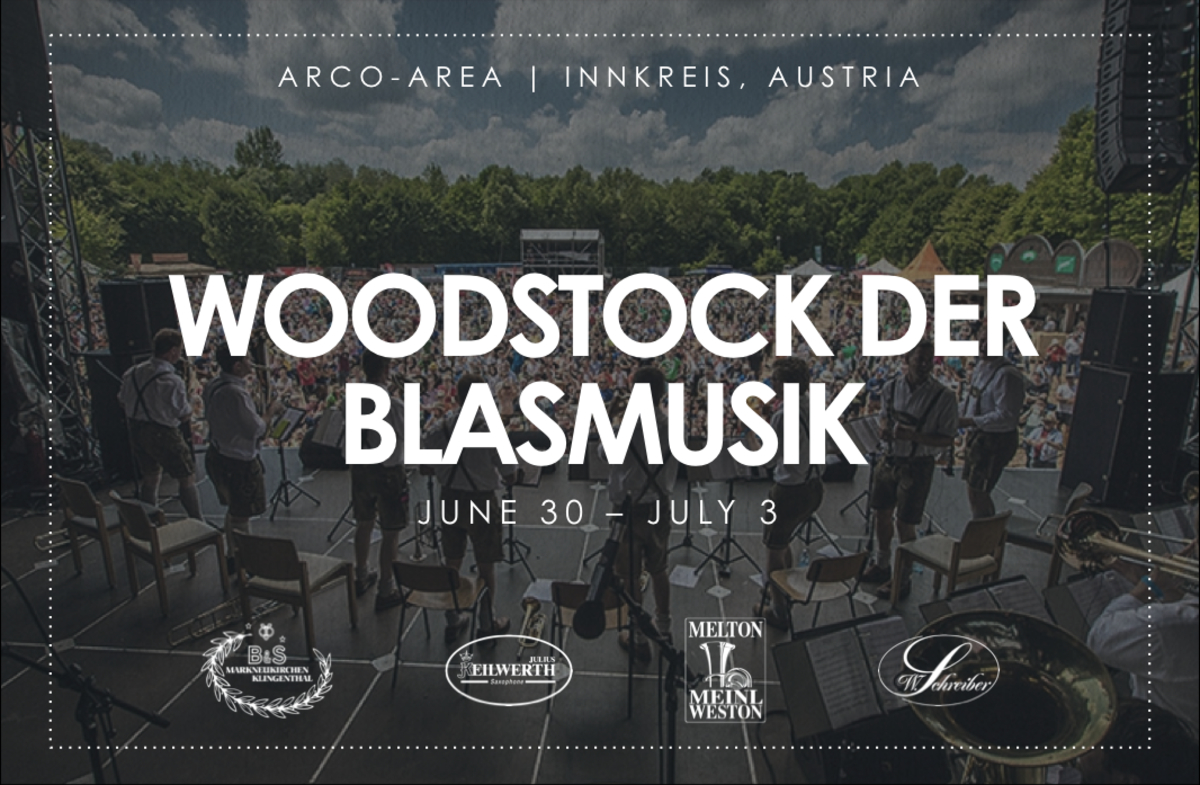 Julius Keilwerth is the official sponsor of the 'Woodstock der Blastmusik' festival that will take place from June 30 to July 3 at the Arco-Area in Innkreis, Austria. This one of a kind festival has made a name of itself as the biggest wind music festival in Europe with more than 25,000 visitors expected to join and share their passion for wind music.
An exceptional program with more than 76 bands coming from all around the world to create a warm and festive atmosphere full of colours and sounds.
Tickets and more details: http://www.woodstockderblasmusik.at/
Retour en Haut