Recherche
Don Zentz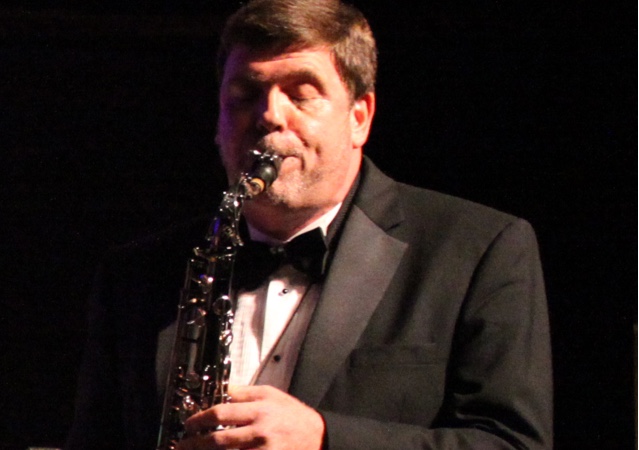 Director of Jazz Studies at the Douglas Anderson School of the Arts
Don Zentz has been a Julius Keilwerth Saxophones performing artist and clinician since 1995. Presently the Director of Jazz Studies at the Douglas Anderson School of the Arts in Jacksonville, Florida, Don's career over the past 30+ years reveals and incredible passion for both the teaching and performing of music at an exceptionally high and consistent level. His jazz ensembles and saxophone groups have performed at national and international conferences such as the Jazz Educators Network, International Association of Jazz Educators, North American Saxophone Alliance, and Swing Central. For over twenty years he was a per service saxophonist with the Jacksonville Symphony Orchestra and continues to play many of the off-broadway shows that come into the southeastern United States as a woodwind doubler. Don has performed with the likes of Ray Charles, Doc Severinsen, Diane Schuur, Nancy Wilson, Dizzy Gillespie, The New York Voices, and Dave Brubeck. For over a decade he played lead alto on The Jimmy Dorsey Orchestra ghost band that was headquartered in Florida. With the St. Johns River City Band – Florida's Official Band – Don became a member of the saxophone section in 1988 and performed with this group during its most active and acclaimed years, including serving as musical director and conductor.
Don spent nine years as a music professor at the University of North Florida where he was originally hired by jazz program founder Rich Matteson. He co-taught the saxophone studio with legendary altoist Bunky Green and served as the coordinator for the Great American Jazz Series. One of his most cherished career highlights was when he directed the UNF Jazz Ensemble I during his last four years at the school because that was Rich's band. Under his direction, UNF JE I won national jazz competitions, was recognized by DownBeat Magazine as Best Big Band Jazz, produced two critically acclaimed CD's, appeared on the international stage for the first time at the Montreux Jazz Festival in Switzerland, and performed with a slate of guest artists that reads like a "who's who" in jazz – Herbie Hancock, Maria Schneider, Arturo Sandoval, Joe Lovano, Eddie Daniels, and Ellis Marsalis to name a few. Don and his wife, Laurie, implemented a children's concert series – "Jazzin' It Up" – during his tenure at UNF that ultimately has served over 20,000 kids in the First Coast region. UNF named Don an Outstanding Professor in 1996 and he received a TIP Award for teaching excellence by the Florida Board of Regents a few years later. In view of his impressive body of work during the 1990's, DownBeat Magazine awarded him their Jazz Education Achievement Award in 1999.
Don has directed the All-State Jazz Bands of Florida, Georgia, Alabama, Maine, and the All-State Delaware Symphonic Band, with extensive district and county honor band activity in both traditional and jazz idioms. During the 1990's, he served on the Georgia Governors Honor Program music faculty as jazz coordinator, wind ensemble director, and department chair. He enjoys tremendous activity as an adjudicator for the Florida Bandmasters Association and Festival Disney. He has presented clinics and workshops for students and teachers alike with pedagogy articles appearing in national publications. He served two terms as president of the Florida Unit of IAJE and implemented a highly successful State Jazz Workshop.
From Beethoven to Bird, to inspiring students to reach their full potential and turning them on to the power of music, to behind-the-scenes arts administration, to sharing the stage as a performer and conductor with some of the most notable artists in music….these are the multi-faceted dimensions that represent the career of Don Zentz. And with all of this, nothing surpasses the professional passionhe has for Keilwerth Saxophones – saying, "Nothing else compares!"
Instruments
SX90R 2400

SX90 1300

SX90R 3400

Retour en Haut