Recherche
Are you the next Saxophone Idol?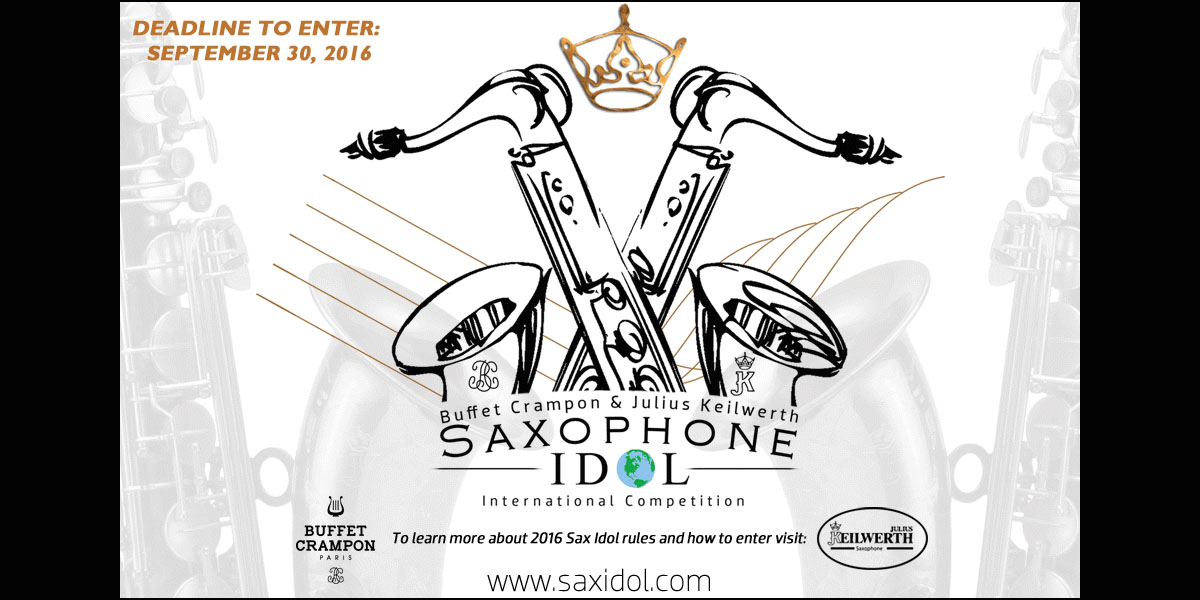 The time has come: the 2016 Saxophone Idol deadline entry is coming up fast! September 30, 2016 will be the last day to submit entries for the 2016 Saxophone Idol contest, sponsored by Buffet Crampon and Keilwerth saxophones. Please share this email with your students and any colleagues, friends, or family who you think may want to enter. You or someone you know could win a free trip to Chicago to perform with Keilwerth Artist Brad Leali at Andy's Jazz Club, and the Sax Idol winner will receive a FREE Keilwerth MKX saxophone as well as a chance to become an official Julius Keilwerth Artist. Go to www.saxidol.com for more information on how to enter.
Good luck from Buffet Crampon and Keilwerth saxophones!
Retour en Haut