Suche
Jakub Jarosz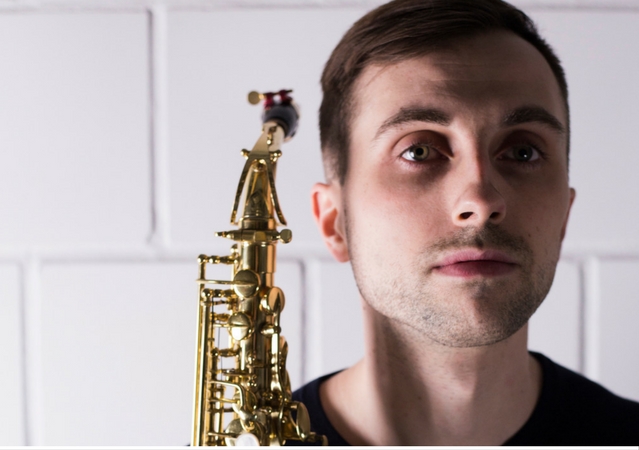 Saxophone Soloist
Polish saxophonist, a chamber musician who can take advantage of the saxophone possibilities.
He completed his education at the Fryderyk Chopin University of Warsaw, under the supervision of Pawel Gusnar and then in the Royal Conservatory of Brussels, in the professor Alain Crepin's and Simon Diricq's class which he received diploma with honour.
His stay in Brussels allowed him to get to know rich saxophone literature of French and Belgian composers which is his specialization.
Ha has won awards and distinctions in prestigious and international competitions: Golden Saxophone International Competition for Young Performers in Odessa where he took second place in 2015, as well as the International Saxophone Competition "Pushkinsax" in Moscow where he also took second award. As a chamber musician he has been awarded in the 8e Concours pour Jeunes Saxophonistes de Dinant in Brussels as well as during the New York Wind Band Festival in Carnegie Hall.
He has had the honour to improve his skills while working with artists such as Claude Delangle, Vincent David, Daniel Gauthier, Christian Wirth, Claus Olesen, Dragan Sremec or Andrzej Rzymkowski. Each of them has given Jakub a piece of own musical sensitivity and unique technique, simultaneously encouraging him to further improvement of his method.
He has performed as a soloist, a member of groups or orchestras in Europe and the United Stated, giving concerts with the most outstanding musicians and thus gaining a lot of experience. He has been participating in the most important saxophone events and developing his knowledge in classical and contemporary music.
Together with pianist Agata Hanko he creates Classicpair duo. They began playing together on stage during their studies at the Royal Conservatory in Brussels, Belgium. In these last few years their artistic development blossomed through a combination of performances, participation in workshops and master classes with outstanding artists such as: Nicolas Bacri, Alain Crepin, Eliane Reyes, Simon Diricq, Laurent Haye, Vincent Hepp, Nicolas Deletaille and Alain De Rijckere. They have performed frequently in Poland, Belgium and in the United States. After acclaimed concerts in Houston, Corpus Christi and Chicago, they were invited to perform their debut in Carnegie Hall in New York City.
Currently he continues PhD studies at the Karol Lipiński Academy of Music in Wroclaw.
Instruments
SX90R 2400

Retour en Haut